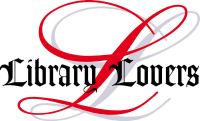 It's nice to be loved! The following is what some of our members are saying about us:
• "The six attorneys at Berns, Ockner & Greenberger, LLC, keep the Cleveland Law Library on speed dial for a number of reasons. Despite the availability of numerous on-line legal resources, there remains a crucial need to mine the Library's treatises, articles, and other resources which are otherwise unavailable.
The Library's capable staff is usually able to locate and transmit copies of relevant excerpts from these resources by facsimile or email, or deliver by messenger the entire resource within a short time allowing us to include the relevant information in our time sensitive papers.
The Library is indispensible to our practice."
- Paul M. Greenberger, Esq., Berns, Ockner & Greenberger, LLC
• "I am able to help many more clients in my law practice because of the endless resources and the helpful staff at the Cleveland Law Library."
- Tania T. Nemer, Esq., Of Counsel for McGinty, Hilow & Spellacy Co., LPA
• "The Cleveland Law Library has been an invaluable asset to my law practice, both in its plethora of resources and research assistance. I hope they can continue to offer their services to the Cleveland legal community."
- Eli Tamkin, Esq., Solo Practitioner
• "Always courteous and friendly, and the services they provide are excellent."
- Carmine Camino, Esq., Solo Practitioner
• "I don't think people realize what a truly valuable asset we have in our Cleveland Law Library and its staff. Simply put, they make us look good. CLL allows us to provide a high level of service to our attorneys because the service they provide is second to none! Whether it's filling a simple routine request or 'finding the impossible,' we can depend on them for a quick, accurate response."
- Maryann J. Prochaska, Library & Information Asst., Hahn, Loeser & Parks, LLP
• "I only have compliments for the staff of the Cleveland Law Library. Their prompt and courteous service is always relevant and directly on point. No request is too small; no job too big."
- Roger M. Synenberg, Esq., Synenberg & Associates, LLC
• "The CLL -- what a treasure trove of resources and of expert, helpful library professionals!"
- Susan Miljenovic, Librarian, Baker & Hostetler
• "Trial adjourned early. I needed a cite. The elevator door opened. Up. The doors opened to a beautiful, quiet and friendly place---the Cleveland Law Library. What a great movie set! The librarian took me to the personal property books; the librarian looked online. Nothing! The property books were close. I took the first after an empty space. So, I read. There is was, but the case was 1905--none after. Court convened. I cited the 1905 case. But my opponent said, 'How can you trust a case that old?' The judge said, 'You can't! So I checked it out yesterday myself. You can't . . because I found one from 1846 . . . it was better.' The missing volume! Everything is just upstairs--exactly when I needed it. Better than the computer."
- Sheldon P. Stark, Esq., Solo Practitioner
• "The staff at the Cleveland Law Library works miracles! Almost instantaneously, they produce relevant, on-point research. Not only do they have access to all the traditional resources, but they have access to resources I didn't even know existed!"
- Elizabeth Kelly, Esq., Solo Practitioner